Military veteran Susan Frickey has worked in the public accounting industry for several decades, specializing in small business issues including tax return and payroll preparation, consulting re: start-ups, business planning, marketing plans and business loan packages, with focus on making sure an accounting system is in place to give a client up-to-date, accurate data on which to base business decisions when growing and running a successful business.
She is also the founder of The Warrior Project and conducts workshops throughout Idaho for veterans interested in starting a business.  She is a former SCORE counselor and Board member of the Women's Network for Entrepreneurial Training, the award winning SBA Vision 2000 - Five Star Model of Excellence for the 21st Century Award, where she served as the Chairman of the Marketing Committee.
Web Services & Digital Marketing
Cole Patrick Digital Marketing specialize in developing business websites. We are the exclusive developer for The Warrior Project website.
What if you have a new website? Congratulations! But, what happens when you can't maintain your site or the developers don't want to or can't even be reached for changes? Cole Patrick Digital Marketing offers monthly maintenance packages starting at $212.50, or we can instruct you on how to maintain your company website yourself.
10% off all services for Veteran's, Military and 1st Responders.
From design to print and installation, PMP Graphics has 20 years of industry experience to satisfy your graphic needs. Let us take your project from concept to reality, using top of the line design, high end vinyl materials backed by a limited warranty, and the best grand format printing and finishing equipment the industry has to offer. We have one of Idaho's only insured 3M Preferred Installers, giving you peace of mind knowing the job will be done right the first time.
Visit us at www.pmpgraphics.com for a full list of our services.
Free to Feed, LLC creates science-based content for allergen-free breastfeeding and is developing products to assist parents through infant food sensitivities. This company was founded by Trillitye Paullin, Ph.D., a Molecular Biologist whose two daughters suffered from food allergies.
At befreetofeed.com, you will find the most recent scientific research data, tips for allergen free breastfeeding, recipes that let you enjoy your favorite foods, and allergen ingredient substitutes. F2F's mission is to empower parents to continue their breastfeeding journey through infant food sensitivities.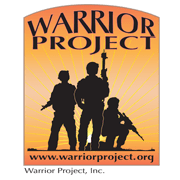 I Can Help...
Difficult situations often bring confusing and overwhelming emotions. We often feel alone with these unwanted feelings such as sadness, anger, anxiety or grief. I can help you understand your feelings, move you through them and into a happier healthier place.
We are located at 1500 Heritage Park Street, Suite 125 in Meridian. Right off Locust Grove between McMillan Road and Ustick.
Graphic Design/Logo Development
Submit your ideas, requests to our logo designer, she will come up with something appropriate based on your desires. If you want your logo changed or tweaked, there will be an additional charge based on the time and complexity of changes you want to see. A sample of her work is our own Warrior Project logo, as well as the idvetbiz.org logo. Logo development starting at $75.