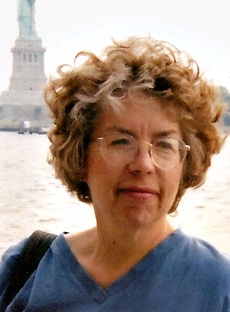 Susan Frickey, Boise, ID - President and Founder of The Warrior Project, Inc.
National Guard veteran (combat-support engineers), Marine Mom, Army brat. Her son is a 3/7 Marine, a son-in-law is a Coast Guard Rescue Swimmer, dad was career Army, sister was a Navy nurse, two uncles were Air Force and Navy, and one of the Marines in the Iwo Jima statue was a cousin (Rene Gagnon), so she comes from a deep military background and is a strong advocate for veteran-owned businesses.
She currently owns Small Business Network, Inc., which provides tax and payroll preparation services, business set-up and bookkeeping instruction to small businesses and individuals. She has worked in the public accounting industry for several decades and taught Community Education classes in Boise for 15 years on starting a business. She is formerly a Board member of Women's Network for Entrepreneurial Training (WNET), a successful pilot project between the SBA and Ford Foundation in the late 1990s, as WNET went on to win the SBA's Vision 2000 - Five Star Model of Excellence for the 21st Century Award. She served as Chairman of the Marketing Committee for WNET during this period.
Susan has also served as a
SCORE
counselor in the Boise office and is currently an active member of
Oath Keepers
and an associate member of the
Marine Corps League
.
---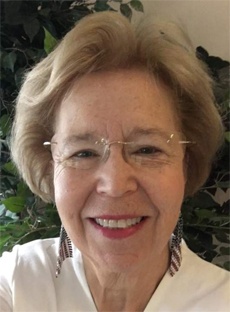 Linda J. Warren, RN, BSN, MA, Wilmington, NC - Vice President
MA in Health Promotion Counseling, BS in Nursing, Public Speaker/Trainer in stress management, the therapeutic value of humor and women's issues for such institutions as National Institute of Standards and Technology, Johns Hopkins University, Northern Virginia Criminal Justice Academy. She was a Registered nurse for 32 years in the public health sector, and a commissioned Naval officer serving at Bethesda Naval Hospital for 2 years active/2 years reserve.
Through her career, she has provided extensive leadership in the planning and coordination of clinics, workshops and seminars promoting physical and emotional well-being to diverse groups of people. She has served on the Board of Directors of the American Heart Association (Maryland affiliate), Rockville Lions Club (served as first female President and is VERY proud of the token "balls" she was awarded), American Cancer Society (Montgomery Co., MD chapter).
She has two military sons: one with 101st Airborne and one retired as an Army Airborne Ranger Green Beret.
---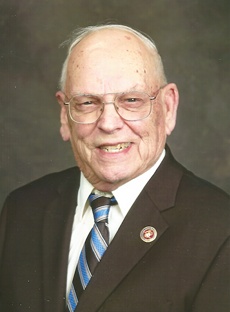 Max Beerup, Kansas City, MO - Vice President
US Navy Corpsman, 12 years. Son, grandson and one brother are US Marines, another brother was Army heavy artillery. Presented Civilian of the Year award by Brigadier General James Mattis in 1999 for his work with Western Recruiting Region covering 26 states. Received Appreciation award and Commendation medal from 34th Commandant of the Marine Corps, General Conway, as well as receiving an award very few civilians ever receive from Lt.General Johnston, USMC, for his work on behalf of the Marine Corps Western Recruiting Region.
Max's efforts over 18 years brought him into direct contact with more than 235,500 anxious new USMC parents whose offspring were processing through Marine Corps Basic Training aboard MCRD San Diego. He's done all this over all these years in a voluntary capacity because "corpsmen love their Marines - and the feeling is mutual."