Our mission is to be instrumental in creating successful Veteran-Owned Businesses throughout the state of Idaho while creating a strong network of resources committed to their success.
Become a Recruit
Idaho Veteran-Owned Business is a business
networking
group connected to the Warrior Project designed for veterans interested in
starting a business
by providing
educational workshops
that teach interested veterans the
steps necessary
to start and operate their own businesses. 
Enlist as a recruit to learn the ropes for starting your own business. Veterans only. DD-214 required for enlistment. (Please review the sample DD-214 to see which areas to black out before submission.)
Become Leadership
These workshop educational experiences are further enhanced through the involvement of current and past veteran-owned business entrepreneurs who have already breached that wall and are capable of providing leadership and intel to those interested recruits.
If you are currently - or have in the past - run a veteran-owned business, sign up to teach the grunts how it's done through a series of FAQs you can contribute responses to sharing your wisdom and voice of experience. Veterans only.  DD-214 required to join leadership.  (Please review the sample DD-214 to see which areas to black out before submission.)
Become a Sponsor
Show your support for veteran-owned businesses by becoming a sponsor, one of the most important levels of ID VOB. It is not necessary to be a veteran in this level of participation.
Businesses/individuals can contribute tax-deductible donations at various sponsorship levels to provide critical mission support launching workshops and expanding the network through our communities and state. You have the added benefit of advertising your business on the site in support of vetrepreneurship in Idaho. Many Americans prefer to engage with veteran-owned businesses, so this is an excellent marketing opportunity to highlight your own business in the marketplace.
Sponsors will receive a window decal to display showing their support for Idaho's veteran-owned businesses and their vested interest in the success of these missions.
Enlist now!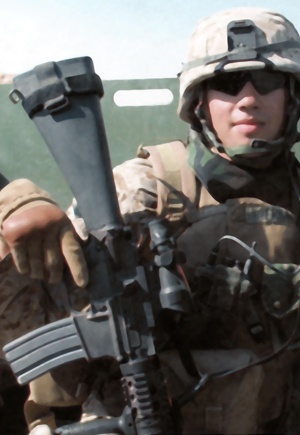 Serving strengthened our grit, enhanced our desire to serve on a larger scale, and emboldened us to execute a big vision of sustainable energy and environmental preservation. Founded 2013 in Houston, TX, 3 employees

My military experience taught me three core values - Respect, Integrity, Trust, which propelled me through running my own business and creating the only U.S. Military Veteran brand. Founded 2014 in Berwyn, PA, 9 employees

Military service taught me several important lessons that have reverberated through Black Rifle Coffee; nothing is impossible, you can't win if you don't try and every second of your life there is an opportunity to succeed. Founded 2014 in Salt Lake City, UT, 21 employees