Who Are We?
---
The Warrior Project mission was created by a group of veterans, some running their own businesses, who wanted to create an opportunity for other veterans interested in exploring entrepreneurship as a career path.
It is our belief that veterans, through their military training, ingrained code of conduct and proven work ethic, are perfect candidates for launching successful businesses. We show, through quotes on the website and in handouts at the workshops, that many veterans are already managing growing enterprises and credit their military training with getting them up and running.
We strongly believe veterans already know 80% of what they need to know through their military training to be excellent entrepreneurs. We're doing it, like countless others, and so can you. It's just a matter of taking what you learned in the military and applying it to a civilian application. Nobody knows how to complete a mission like a veteran!
So we developed a workshop just for veterans to teach the basic skills and mindsets required to put together a new mission of their own, including: determining your AO and staging needs, setting up the mission and creating a battle plan, accumulating the necessary intel to know who, what, where and how to overcome competition and other obstacles, providing mission continuity, securing mission funding, exploring basic accounting and tax considerations, and awareness of potential ambushes/SNAFUs/FUBARs. We also provide many resources available to veterans at the conclusion of the workshop to help their missions evolve.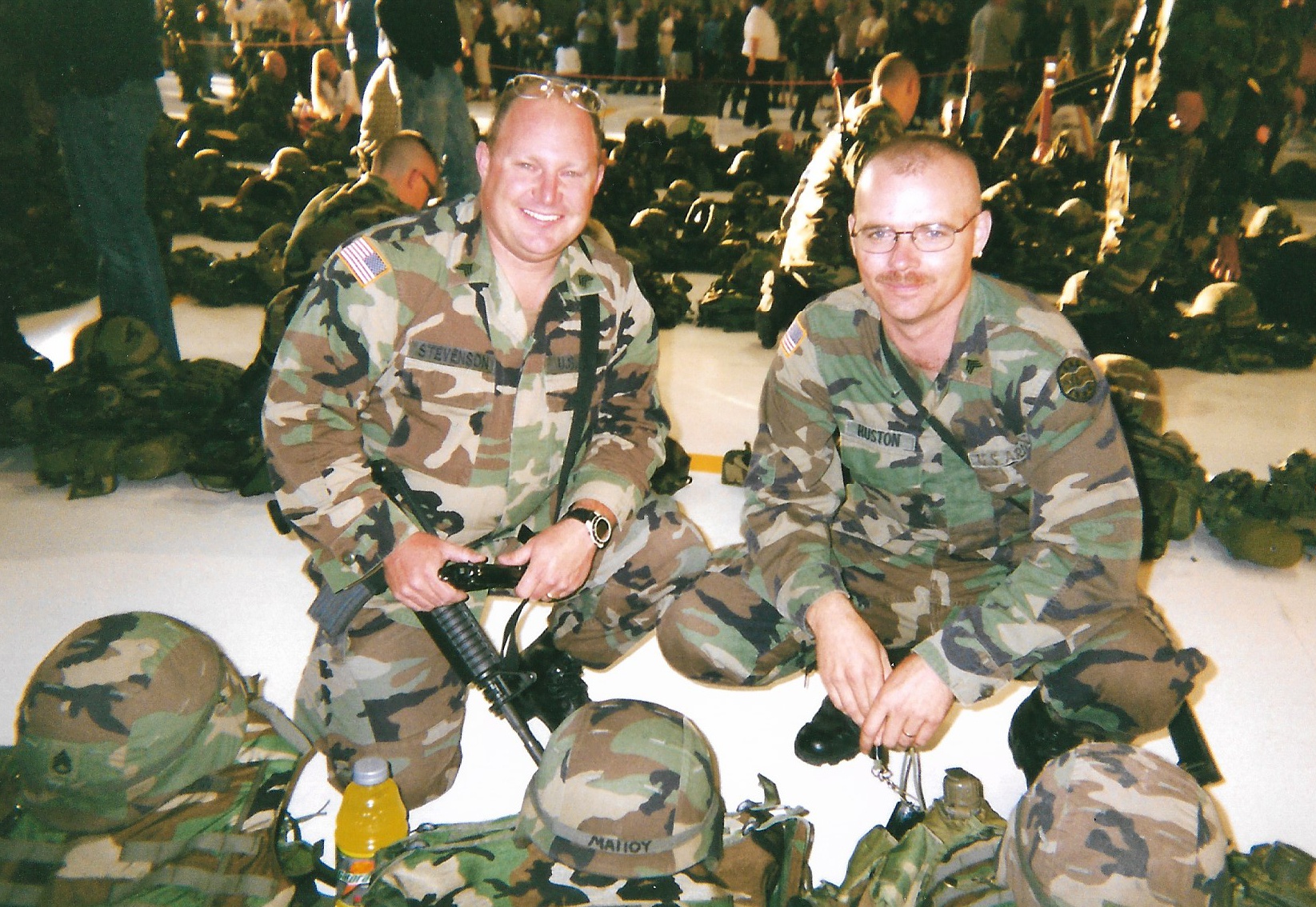 The workshops are presented in military language that veterans will immediately identify with and includes a lot of military humor as well as many stories about some of today's well-known businesses: how they beat the competition, avoided ambushes, recovered from self-inflicted injuries and moved on with their missions. It's an entertaining, educational and motivating workshop designed by veterans for veterans. Our goal is to create a network of Idaho veteran-owned businesses, both new and existing, in an atmosphere that brings vets together in a friendly, evolving partnership - the man-on-your-right/man-on-your-left military mentality - where everyone grows and succeeds - to such a degree that Washington, DC looks at the stats and says, "Wow! What's going on in Idaho????"
To further the network, we have also established the Idaho Veteran-Owned Business network (idvetbiz.org) broken down into three categories: Recruits, Leadership and Sponsors. The Recruits and Leadership members must be veterans and furnish copies of their DD-214s to become members, attend workshops and access ongoing resources. The Idaho Veteran-Owned Business site will be linked with other states throughout the nation as similar networks come online like North Carolina already has (ncvetbiz.org).
The Recruit section is for vets exploring the opportunities, finding out what's involved and starting down the vetrepreneurial path. To become a member of this section, you must have provided a copy of your DD-214 and taken the workshop.
The Leadership section will include existing veteran business owners who are willing to contribute their wisdom and expertise to the FAQ section of commonly asked questions to help the Recruits navigate their AO as they build their mission. They will share what mistakes they made, what they wish they'd done differently and why, advice on mission control and growth management, and insights on avoiding ambushes. These are the people who have already climbed the wall, forded the rivers and secured their perimeters.
The Sponsors do not have to be veteran-owned businesses so organizations such as banks, businesses, associations, fraternal organizations, clubs, etc. may support the mission in this section by providing the funding that allows us to hold workshops and produce the workbooks around the state.
Our ultimate goal is building such a close veterans network in our state that we have the dedication and enthusiasm to contribute to our communities by having some fun together, building a true brotherhood, maybe establishing teams for community projects like Paint The Town, putting sports teams together (we would EAT the competition!), compete together in Spartan or Iron Man events: the young vets can compete, the old vets can buy the beer and do the cheerleading!! Ha! There's fun for everyone!
Whether you choose to explore this path or you choose another course for your life, remember this: "The highest reward for man's toil is not what he gets for it, but what he becomes by it. "(John Ruskin).
Thank you for your service - we're proud to be among you, brothers and sisters.
We salute each of you,
The Warrior Project, Inc.
Our Corporate Officers & Resources
Your Corporate Officers and Resources are all military veterans. Your volunteer mentors are all military veterans. Our website developer is a US Army/National Guard veteran, our marketing gurus are Air Force veterans.
Our Veteran members are among friends who have been there and understand the unique issues facing today's veterans.